The knees' owies still oozing, sore, swollen and red. So I opted to run on the TM wearing shorts, watching the movie, Running the Sahara . After the initial warm up miles, I STOPPED the TM to go turn on the ceiling fan. NOT gonna make the absent-minded mistake of stepping on a moving TM again! :) :) :) We've also moved the elliptical a little ways from the TM yesterday.

Cannot believe the Spring like rain we're having. Sat. forecast for St. George is looking good. With the banged up knees and a head cold, I'm just going to enjoy running SG Half and not worry about time.

Scene of Monday's TM accident. Space btw the TM and elliptical is widened a little.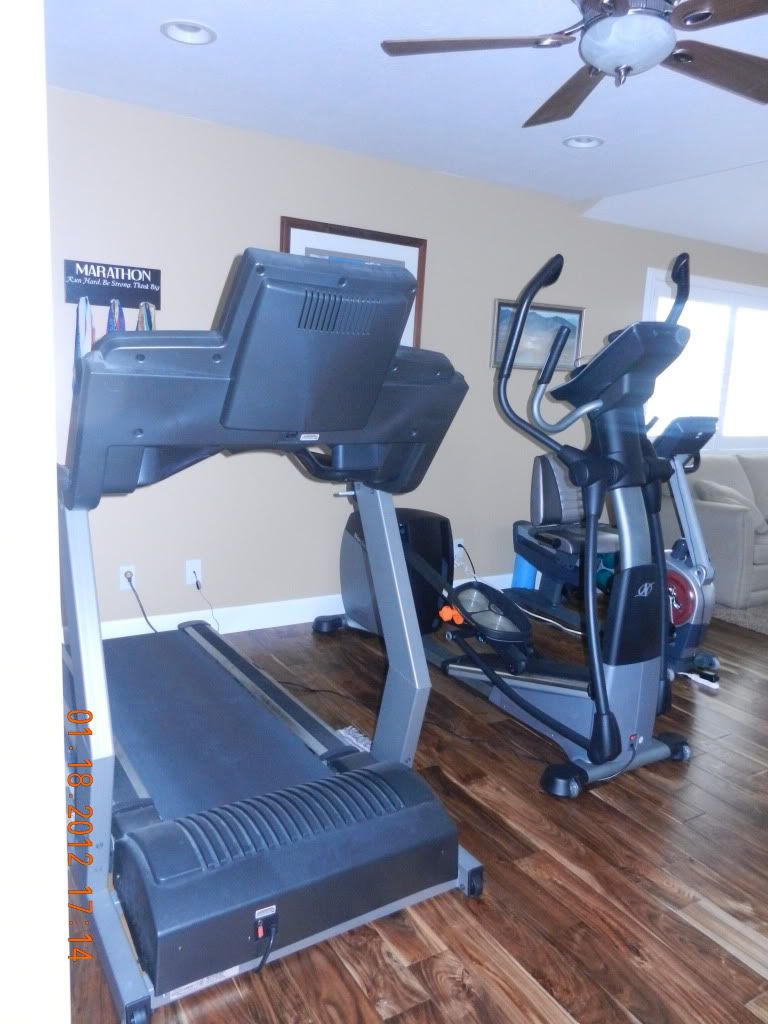 Ceiling fan switch is on the wall around the TM.