Got up dark and early to run on the hotel's treadmill. Only had time to run 12 in 1:37. Sweat bucket. Showered and went to breakfast with the group.
Guess who sat at my table!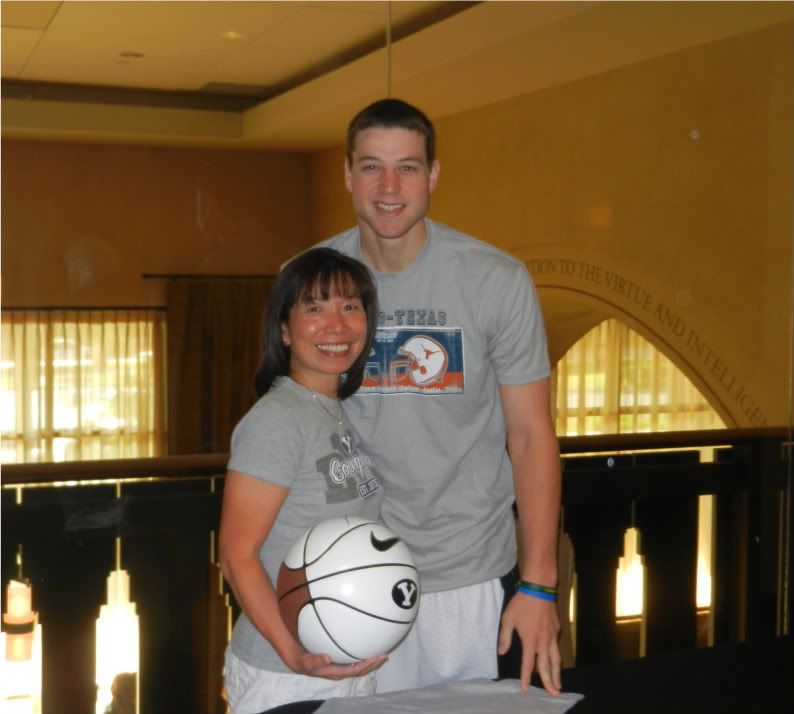 Then we went on a private tour of the football stadium and their athletic facilities. That stadium is HUGE, can seat over 100,000.
I look almost as tough as the longhorn, Earl Campbell, behind me!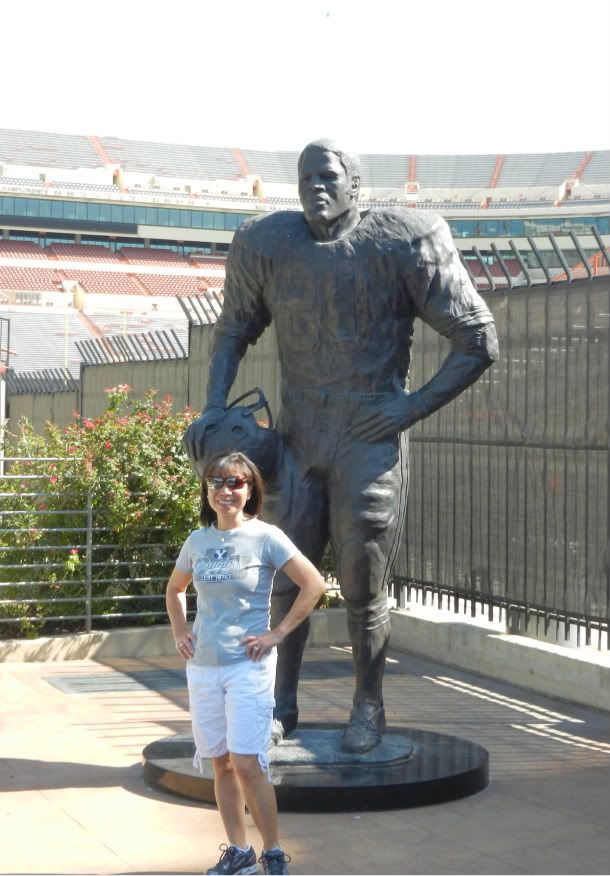 I'd love to run on this turf!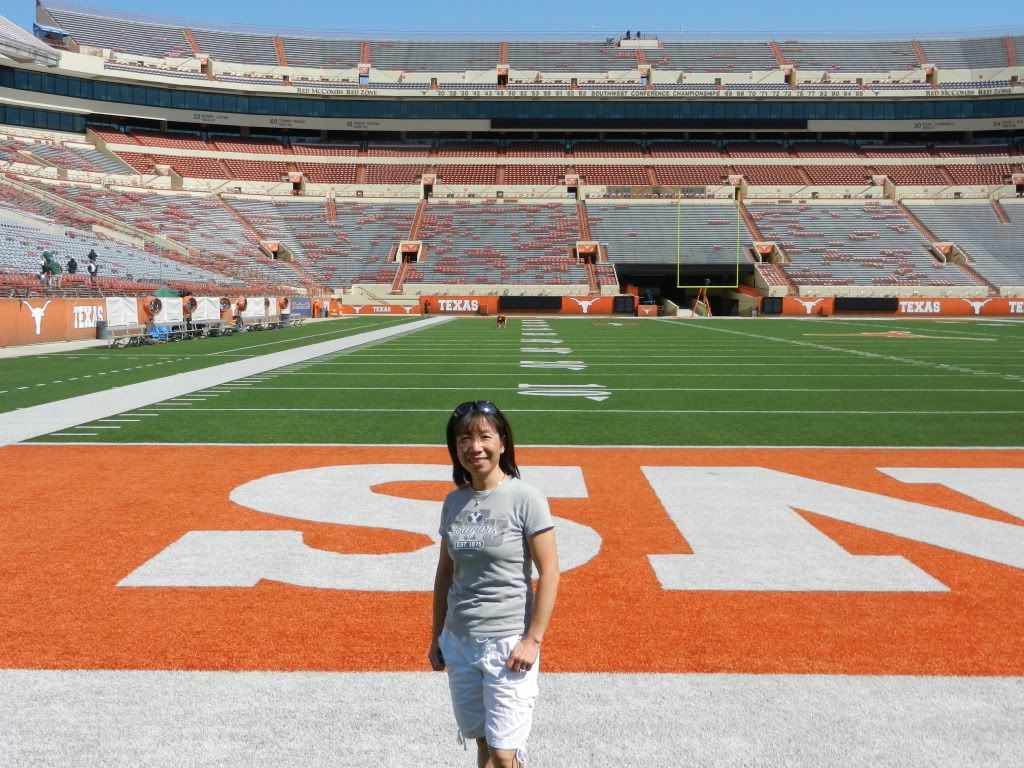 Look who drove all the way from Houston to have lunch with us!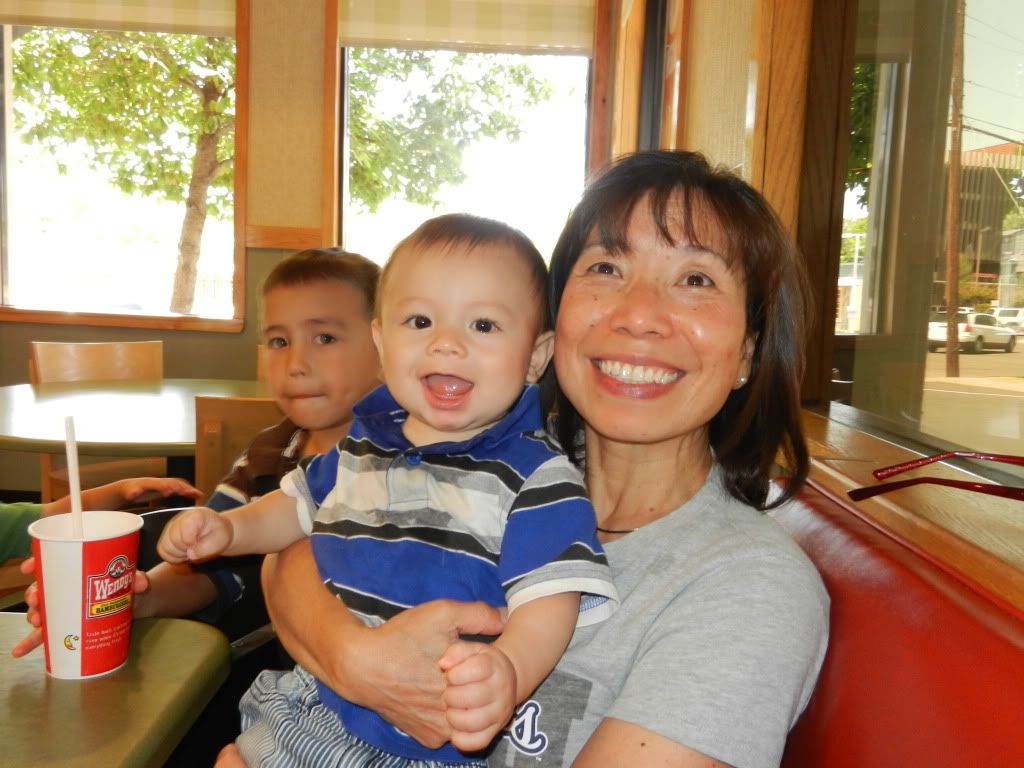 The grandkids were so excited to see/meet Jimmer! "Daddy is taller than Jimmer!" :)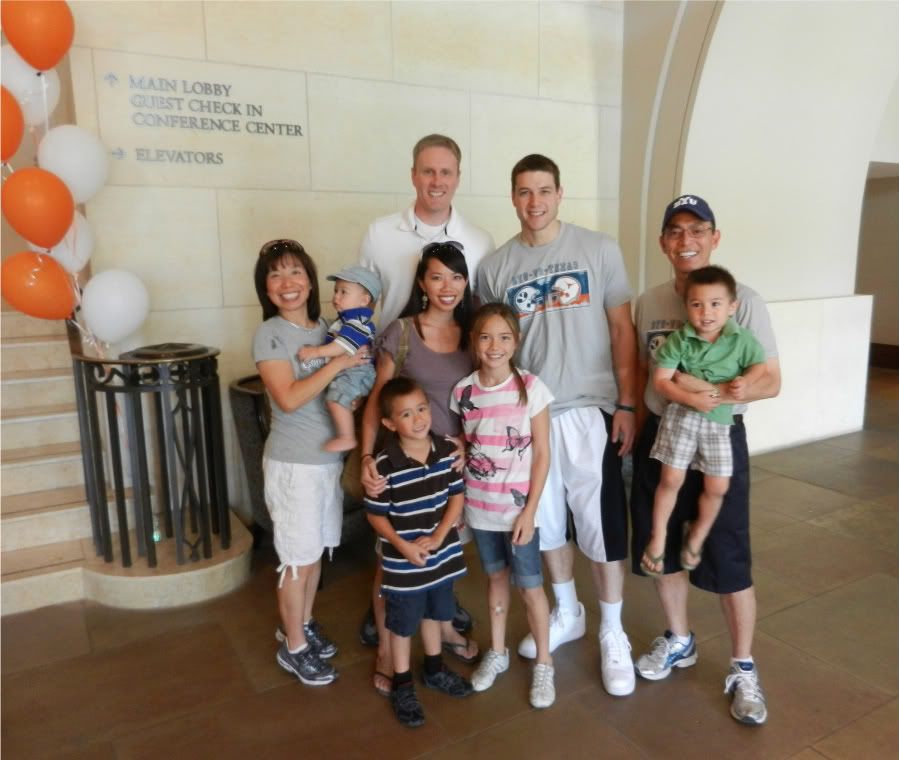 Cosmo is always cheerful even though the temp was 96F and sunny. I roast sitting at the southeast end of the stadium. Can't imagine how hot Cosmo must've been moving up and down the sideline in that fury coat!
Can you see Jimmer's autograph on the back of my right shoulder?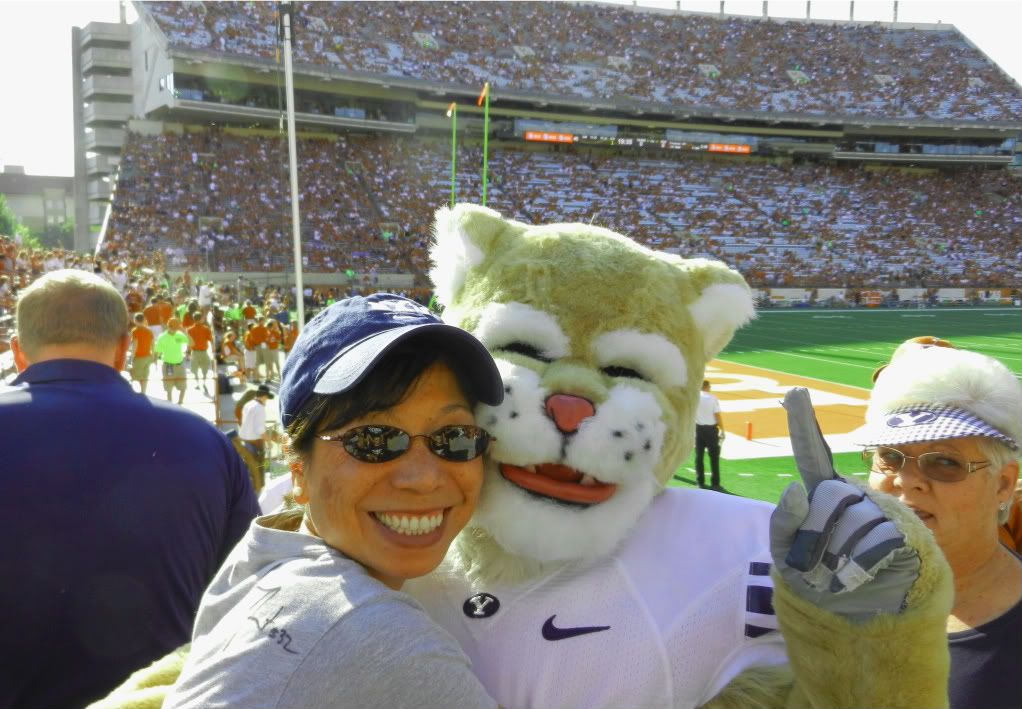 My daughter and son-in-law sat in section 101 directly across from us. We sat in section 32 row 3. We are in the front row of that blue section show in this picture taken by my daughter's cell phone!
See the blue block among the sea of burnt orange?