Original plan was to go to water aerobics with Karen and practice swimming with Leslie. But got a text from Diane about meeting Wendy and her sister, Beth (visiting from OR) at Park City for our Fall hike. Figured I could always go to water aerobics whereas the Fall colors won't last plus wouldn't want to miss the opportunity to meet Beth as well as exploring a PC trail. It was a good choice!
We met Wendy and Beth at Jeremy Ranch, then drove to the trail head (Colins Trail?) close to the Canyon ski resort.
At the top of Colins Trail, just before it converge to Mid-Mountain Trail. It was cool to see the Canyon Ski runs in the distant.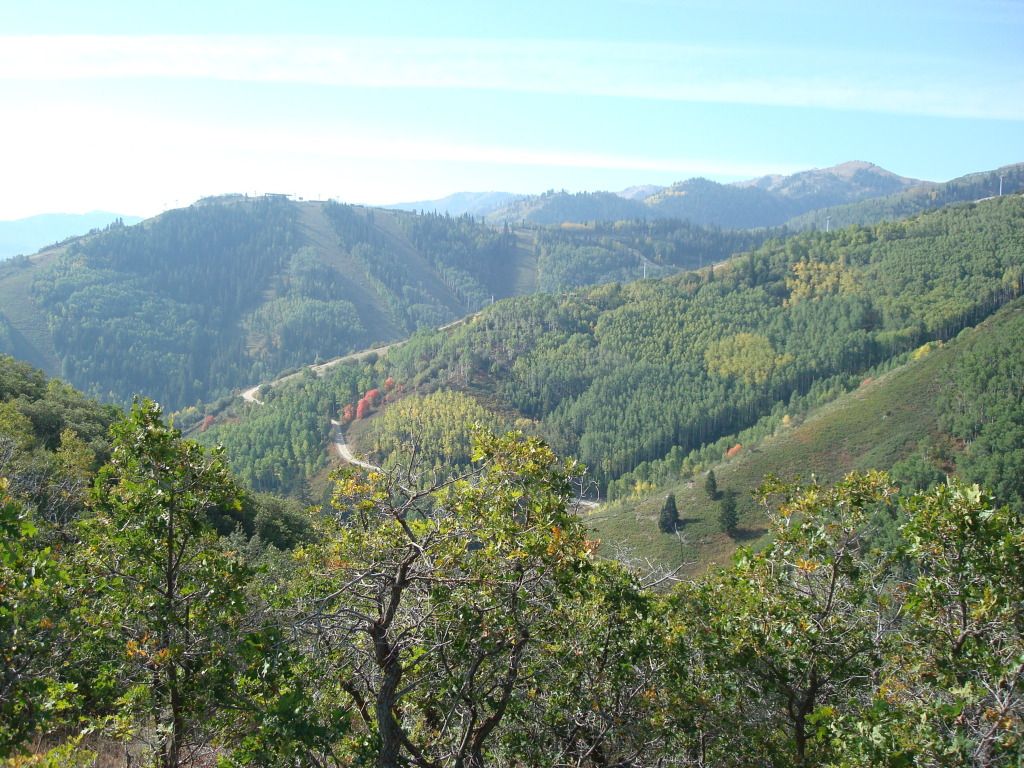 I didn't know that the trail was runnable or I'd have worn shorts instead of Levis. I did run most of the way up and hiked down to avoid rolling an ankle. Definitely going to come back to run this or may be run the Mid-Mountain Marathon one of these years! :)
The Aspen has turned gold. I think we heard an elk! :)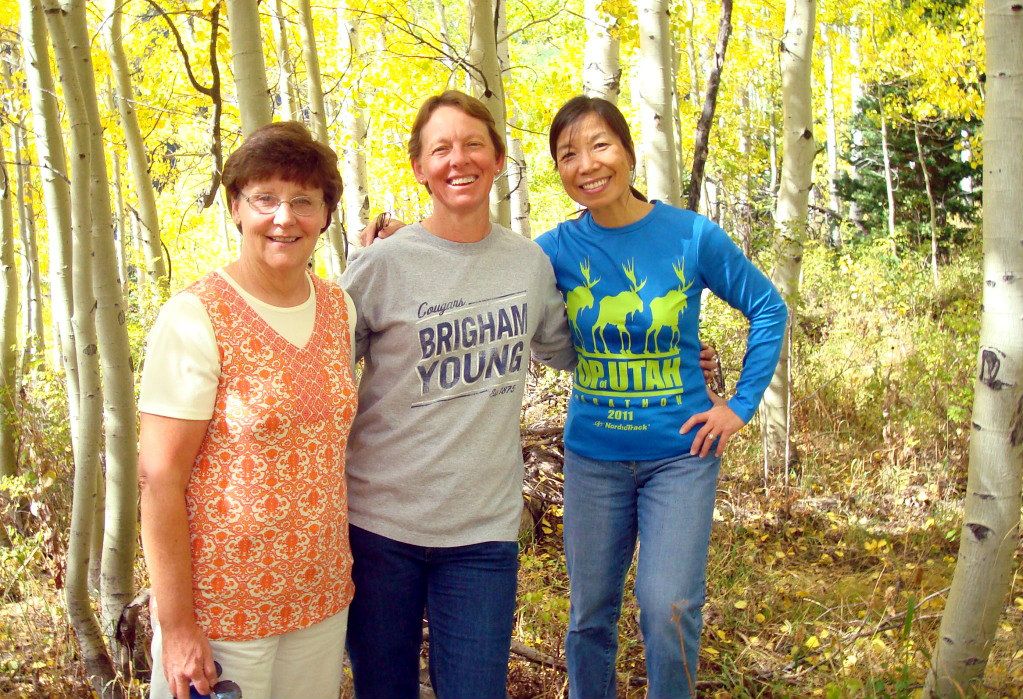 Wendy and her younger sister. It was great so chat with Beth all the way down. She's an avid cyclist having competed in the LotoJa many times. She told me about her 52 yo friend, a triathlete who has A-fib...not good prognosis! :(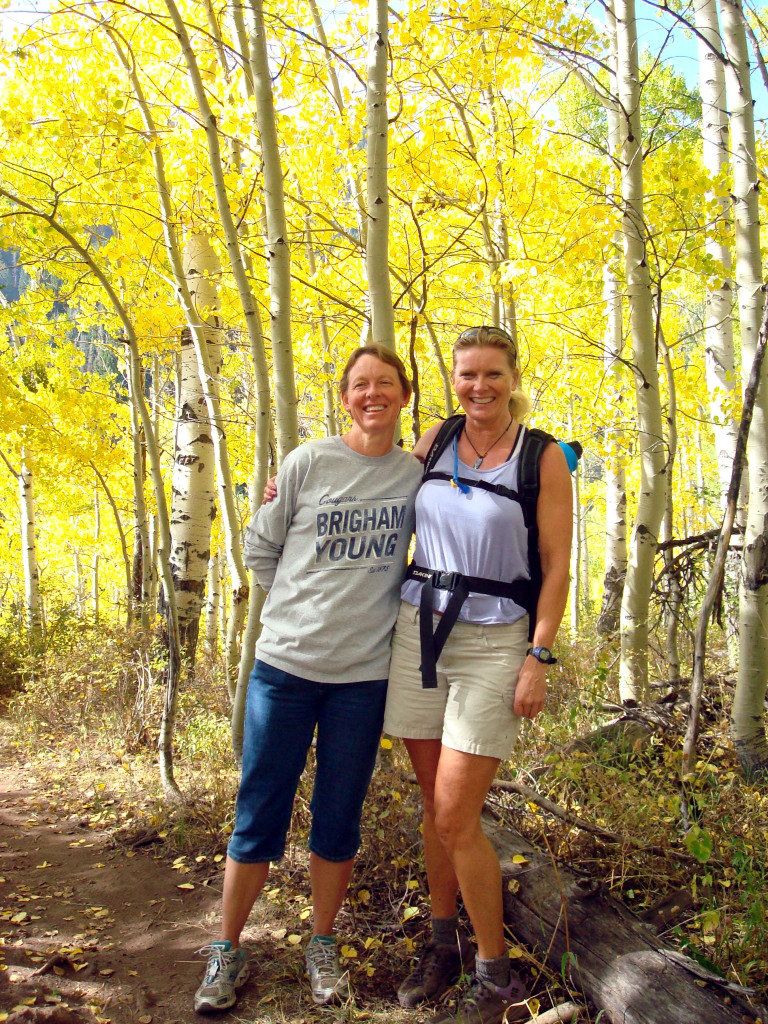 The beautiful Fall colors was worth the drive up to Park City. Wendy treated us to lunch at Wasatch Bagel and Grill after the hike/run, it was fabulous! :)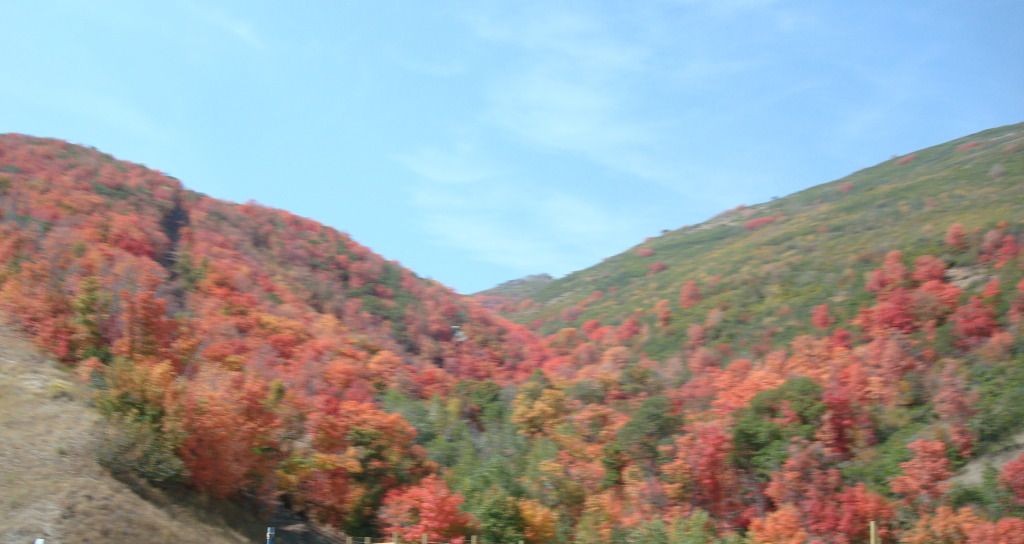 After we got back, Diane and I went visiting teaching. Then I got home to cook for our Youth Missionaries. It was a great day! :)